Mankar Ultra low volume herbicide applicator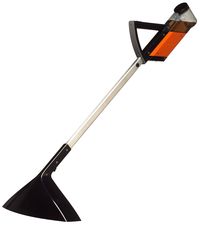 The Mankar Carry Line has proved to be a popular replacement for backpack sprayers.
Double the area sprayed in a day compared to backpacks.
Weighs bout 6 lb. on a full tank.
Quick refills.
Superior drift control with spray hood protecting delicate plants nearby.
For more info visit http://www.mankarulv.com/mankar-carry-ulv-sprayers