FlowZone makes a great battery backpack sprayer I know I have one the first original units its almost 3 years old, I also own a large unit Typhoon 4-Gallon Multi-Use Continuous-Pressure 18V/5.2Ah Lithium-Ion Backpack Sprayer and two other Cyclone 4-Gallon Multi-Use Continuous-Pressure 18V/2.6Ah Lithium-Ion Backpack Sprayer.

My biggest disappointments where the straps, they were not exactly pro grade, I originally replaced them with echo backpack straps, however, they have made improvements in the straps.
My second disappointment is the sprayer wand on the original units where less than professional for a PMP doing work in the field, they added a pressure washer gun with pressure washer tips a big improvement but it is not designed for Professional Pest Management.
As PMP we have to make many different types of applications this is why the B&G sprayer has 4 nozzle adjustments, the pressure washer sprayer tips can put out too much volume and not enough fan width which is required for lawn care applications of insecticides, herbicides, fungicides and fertilizers to deliver the product evenly, accurately and good speed. Also we require a 45-degree angle for lots of jobs.
In my second unit, I replaced the gun with a Teejet 5 GPM Gunjet Without Extension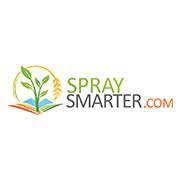 The TeeJet 5 GPM Gun Jet Without Extension is constructed withTeflon valve seats and stainless steel working parts in order to increase overall efficiency and life span. This spray gun is available in 250 P.S.I. and 1,500 P.S.I. models.
with this TEEJET SPRAY GUN 24″ CURVED EXTENSION
This 24″ curved extension is of brass construction, has a sleek design, and has a maximum pressure of 125 P.S.I.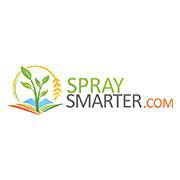 Since I got 2 new units I did not want to go through an additional expense of buying 2 new guns so I came up with a hack for about $10 I made 3 with 3 different nozzles for quick change out.
General Pump Quick Coupler Female Plug — 1/4in. Inlet, 5000 PSI, Stainless Steel, Model# ND10076P
This General Pump Stainless Steel Quick Coupler Female Plug provides quality and quick connections. Durable stainless steel construction.

TEEJET SPRAY PARTS 1/4″ 45 DEGREE NOZZLE BODY ADAPTER
TeeJet Spray Parts 1/4″ 45° Nozzle Body Adapter is ideal for use with FullJet, FloodJet and Turbo FloodJet nozzles.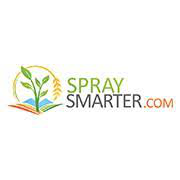 TEEJET CAP: NYLON
TeeJet's cap design is offered in nylon construction and completes the spray nozzle assembly. The nozzle caps allow for attaching substitutable TeeJet tips to varying nozzle bodies.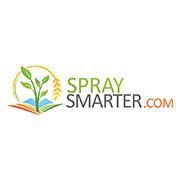 TEEJET 80 DEGREE VISIFLO FLAT SPRAY TIP
80 Degree VisiFlo Flat Spray Tip | Tapered edge flat spray pattern for uniform coverage in broadcast spraying. VisiFlo color-coded version available in stainless steel, ceramic, and polymer in 80 Degree or 110 Degree spray angles in selected sizes.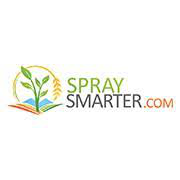 TEEJET TIP STRAINER: POLYPROPYLENE WITH STAINLESS STEEL MESH
These strainers are highly functional, and their purpose is to defend the spray tip orifices from acquiring damage. The size options for the screens include 24, 50, 80, 100, and 200 mesh and the strainers themselves are offered in either brass, polypropylene, aluminum, Nylon, or stainless steel.